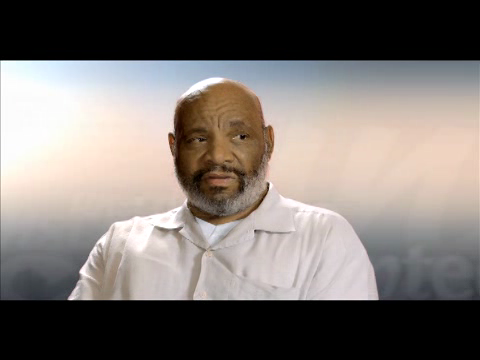 Template:Otherpeople

James L. Avery, Sr. (born November 27, 1948) is an American TV actor best known for his portrayal of the patriarch and attorney (later judge) Philip Banks in the TV show The Fresh Prince of Bel-Air, whom Will Smith's character affectionately called "Uncle Phil". This character was ranked #34 in TV Guide's "50 Greatest TV Dads of All Time". He also provided the voice of Shredder in the original Teenage Mutant Ninja Turtles television series, as well as War Machine in the animated series Iron Man and Spider-Man. He also played Michael Kelso's officer at the police academy late in the series run of the popular sitcom That '70s Show.
Early life
[
]
Avery was born in Atlantic City, New Jersey. He joined the United States Navy shortly after high school graduation and served in the Vietnam War from 1968 to 1969.[1] After he left the military, Avery moved to San Diego and began writing TV scripts and poetry for PBS. He won an Emmy Award for his production during his term at PBS and was awarded a scholarship to University of California, San Diego. Avery earned a Bachelor of Arts Degree in Theater and Literature at the university and graduated in 1976.[2]
Career
[
]
An imposing figure standing at 6'5" (1.96 m) , he often plays characters in legal or high-level professional fields. In addition to his fame in sitcoms, he did voice acting for many animated series, most notably the 1987 Teenage Mutant Ninja Turtles series (as the voice of The Shredder, and credited as James Avery) and James Rhodes in the 1990s Iron Man series. He has been the primary host of Going Places, a popular travel and adventure series on PBS. He also guest starred in That '70s Show as Officer Kennedy. In 2000, he guest starred in the "Unfriendly Skies" episode of CSI as Preston Cash, a legally-blind witness to a murder who assists the CSI team with a near-flawless verbal account of what he heard onboard the flight. Avery recently played a Los Angeles County Medical Examiner, Dr. Crippen, (who has recently appeared in a wheelchair), on the TNT series The Closer. In 2004, he guest starred on the television series That's So Raven where he played an entrepreneur. He also appeared in a 2005 episode of My Wife and Kids as Jay's reluctant professor. He was cast in the new sitcom Sherri, starring Sherri Shepherd and he will play her father.
Personal life
[
]
Avery's wife Barbara, whom he married in 1988, is the Dean of Students at Occidental College in California. He has one stepson and two foster children.[1]
He is frequently mistaken for fellow actor Reginald VelJohnson and vice versa, a joke that was played out on episodes of VelJohnson's sitcom Family Matters as well as The Fresh Prince of Bel-Air.Template:Citation needed
Filmography
[
]
Film
Year
Film
Role
Notes
1980

The Blues Brothers

Man Dancing
Uncredited Role

The Stunt Man

Uncredited Role
1985

Fletch

Detective #2
Appointment With Fear
Connors
1986

Fist of the North Star

Fang
Voice Role
The Eleventh Commandment
Larry

8 Million Ways to Die

Deputy D.A.
The Ladies Club
Joe

Stoogemania

Gulch

Extremities

Security Guard
1987
Deadly Daphne's Revenge
Det. Wood

Three for the Road

Clarence

Nightflyers

Darryl
1988

License to Drive

Les' DMV Examiner
1991

The Linguini Incident

Phil

Beastmaster 2: Through the Portal of Time

Lt. Coberly

Shout

Midnight Rider
Voice Role
1993
Little Miss Millions
Agent Noah Hollander
1995

The Brady Bunch Movie

Mr. Steve Yeager
1997
Spirit Lost
Dr. Glidden
1998
12 Bucks
Slow

The Prince of Egypt

Additional Voices
Voice Role

You Lucky Dog

Calvin Bridges
1999
After Romeo

Out in Fifty

Cappy
2000

Dancing in September

Mr. Warner
2001
Chasing Sunsets
Mr. Burken
Honeybee
Larry Dukes

Dr. Dolittle 2

Eldon
2002
Wheelmen
Vice President
2004

Raise Your Voice

Mr. Gantry

Hair Show

Seymour Gold
2005
Lethal Eviction
Gus
The Third Wish
George
A Christmas Wish
Saint
Short film
2006
Restraining Order
Judge Sanderson
Think Tank
Uncle John

Danika

Teddy Johnson
2007

Who's Your Caddy?

Caddy Mack
Divine Intervention
Rev. Matthews
2008
His Good Will
Mr. Cooper
Short film
Leave with It
Dr. Leon
Short film
2009
Let the Game Begin
Mark Hanley
Steppin: The Movie
The Chancellor
2010
Stride
George
post-production
The Grind
Modelo Snipes
filming
Television
Year
Title
Role
Notes
1983
Antony and Cleopatra
Mardian
TV-Movie

Tales of the Gold Monkey

Gabriel
Episode: "God Save the Queen"

Newhart

Construction Guy
Episode: "Heaven Knows Mr. Utley"

The Jeffersons

Coleman
"

Episode: Father Christmas

"
1983, 1984

Simon & Simon

Huey
Roy
Episode: "Red Dog Blues"
Episode: "Harm's Way"
1984

Hill Street Blues

Tolliver
"

Episode: Ratman and Bobbin

"
"

Episode: Nichols from Heaven

"
"

Episode: Fuchs Me? Fuchs You!

"
Legmen
No Neck
Episode: "I Shall Be Re-Released"

Hardcastle and McCormick

Episode: "Scared Stiff"

Going Bananas

Hank

Webster

Judge

Episode: "Webster Long (2)"

Fist of the North Star

Fang
Voice Role

The Dukes of Hazzard

Charlie

Episode: "Cool Hands, Luke & Bo"

1984, 1985

Brothers

Bubba Dean
Episode: "You Brought A New Kind of Love To Me"
Episode: "The Strangers"
1985

Street Hawk

Councilman Waters
Episode: "Street Hawk" (Pilot)

St. Elsewhere

Mental Patient

Episode: "Give the Boy a Hand"

Cagney & Lacey

Episode: "Who Says It's Fair" (1)

Kicks
Stanley
TV-Movie

Space

Jean-Marie

CBS

Miniseries

Scarecrow and Mrs. King

Nabuti

Episode: "Murder Between Friends"

Hulk Hogan's Rock 'n' Wrestling

Junkyard Dog

Voice Role

George Burns Comedy Week

Episode: "The Assignment"

The A-Team

Episode: "The Heart of Rock n' Roll"

Moonlighting

Reuben King

Episode: "Twas the Episode Before Christmas"

1986

Karate Kommandos

Additional Voices
Voice Role

Amazing Stories

Chief Hansen
Episode: "Hell Toupee"

Rambo and the Forces of Freedom

Turbo
Voice Role
Samaritan: The Mitch Snyder Movie
Hank Dudney
TV-Movie
Condor
Cas
TV-Movie
Sunday Drive
Oliver
TV-Movie
1986, 1989

The Real Ghostbusters

Killerwatt
Additional Voices
Judge
Voice Role


Episode: "Killerwatt"

/

Episode: "Partners in Slime"




Episode: "Jailbusters"

1986, 1988, 1989

Amen

Arnie Samples
Rev. Crawford
5 episodes
1987
Jake's M.O.
Abel Barnes
Unsold TV-Pilot/TV-Movie

Timestalkers

Blacksmith
TV-Movie

Jake and the Fatman

Episode: Fatal Attraction

1987, 1989

Valerie

Judge N. Keller
Mr. Erdman
Episode: "Hogan vs. Hogan"
Episode: "License to Drive"
1987–1994

Teenage Mutant Ninja Turtles

Shredder

Voice Role
103 episodes
1988

Dallas

Judge Fowler

Episode: "Malice in Dallas"

Beauty and the Beast

Winslow

227

Jo-Jo

Episode: "My Aching Back"

Heart and Soul
Harlan Sinclair
TV-Pilot
1988–1992

L.A. Law

Judge Michael Conover
9 episodes
1989
Full Exposure: The Sex Tapes Scandal
Earl
TV-Movie
Roe vs. Wade
TV-Movie
FM
Quentin Lamoreaux

A Different World

The Pin Punisher

Episode: "To Have and Have Not"

Turn Back the Clock
Physical Therapist
TV-Movie
1990

Night Court

Judge Hopkins

Episode: "Wedding Bell Blues" (1)

Capital News

Episode: Pilot
To My Daughter
TV-Movie
1990–1996

The Fresh Prince of Bel-Air

Philip Banks

141 episodes
1991
Teenage Mutant Ninja Turtles: Planet of the Turtleoids

Shredder

Voice Role
TV-Movie

The Legend of Prince Valiant

Sir Bryant

Voice Role
9 episodes
1992

Roc

Dale Hammers
Episode: "The Car Accident from Heaven"
1993
Without Warning: Terror in the Towers
Fred Ferby
TV-Movie
1993, 1994

American Experience

Charles Hamilton Houston


Narrator
Episode: "Simple Justice"
Episode: "Midnight Ramble"
1994
Hart to Hart: Old Friends Never Die
Chess Player
TV-Movie

A Friend to Die For

Agent Gilwood
TV-Movie

Aladdin

Haroud Hazi Bin
Voice Role
9 episodes
1994–1995

Iron Man

War Machine

Voice Role
7 episodes
1994, 1996

Duckman

Voice Role


Episode: "It's the Thing of the Principal"




Episode: "The Road to Dendron"

1995

ABC Weekend Special

Headman
Voice Role
Episode: "Jirimpimbira - An African Folk Tale"

Murder One

Judge Nathaniel Alexander
Episode: "Chapter Five"
1996

Gargoyles

The Shaman
Voice Role


Episode: "Walk About"

Captain Simian & the Space Monkeys

Gor-illa/Gor

Voice Role
26 episodes

Spider-Man

War Machine

Voice Role


Episode: "Sins of the Fathers Chapter 10 - Venom Returns"




Episode: "Sins of the Fathers Chapter 11 - Carnage"

1996–1998

Sparks

Alonzo Sparks
40 episodes
1996, 1998

In the House

Mediator
Sampson Stanton
Episode: "Love on a One-Way Street"
Episode: "My Pest Friend's Wedding"
1997

Happily Ever After: Fairy Tales for Every Child

Father
Voice Role
Episode: "The Golden Goose"

Extreme Ghostbusters

Danny
Voice Role


Episode: "Dry Spell"

1998
The Advanced Guard
Fred
TV-Movie

You Lucky Dog

Calvin
TV-Movie

The Wild Thornberrys

Gorilla
Voice Role


Episode: "Valley Girls"

1999

Vengeance Unlimited

Judge Christopher Washington
Episode: "Legalese"
King's Pawn
Cecil
TV-Pilot

For Your Love

Rev. Hicks
Episode: "Mother Load"

Family Law

Episode: "Damages"
1999, 2000

Pepper Ann

Mr. Clapper
Episode: "Beyond Good and Evel..."
Episode: "Unhappy Campers..."
Episode: "The Finale"
2000

Bull

Prof. Gilbert Granville
Episode: "What the Past Will Bring"

One World

William Richard
Episode: "Guess Who's Coming to Dinner"

CSI: Crime Scene Investigation

Preston Cash

Episode: "Unfriendly Skies"

Two Guys and a Girl

Judge

Episode: "Rescue Me"

2000, 2002

Dharma & Greg

Walter

Episode: "Love, Honor & Olé!"




Episode: "Mission - Implausible"

2001

Epoch

Dr. Solomon Holt
TV-Movie

The Jamie Foxx Show

Reverend

Episode: "Always and Forever"

Strong Medicine

Harold Jenkins
Episode: "Wednesday Night Fever"

The Legend of Tarzan

Chief Keewazi

Voice Role


Episode: "Tarzan and the Poisoned River" (1)




Episode: "Tarzan and the Poisoned River" (2)




Episode: "Tarzan and the Eagle's Feather"

The Proud Family

Crandall Smythe
Voice Role


Episode: "Spelling Bee"

2001, 2002, 2003

Soul Food

Walter Carter
Episode: "Nice Work If You Can Get It"
Episode: "Life Lessons"
Episode: "This Must Be Love"
Episode: "All Together Alone"
2002

Philly

Dean Mark Clivner
Episode: "Here Comes the Judge"

Judging Amy

Mr. Ruff
Episode: "Damage Control"
Nancy Drew
Prof. Shifflin
TV-Movie
2002–2003

The Division

Charles Haysbert
9 episodes
2003

Reba

Judge Samuel Bennett

Episode: "The Feud"

Crossing Jordan

Dr. Erkhart
Episode: "Conspiracy"

Street Smarts

Contestant
Episode: "May 16, 2003"

All About the Andersons

Roscoe
Episode: "Flo's Dream"
2003, 2004

All of Us

Lucas

Episode: "I Saw Tia Kissing Santa Claus"




Episode: "Parents Just Don't Understand"

2004

That '70s Show

Officer Kennedy

Episode: "Young Man Blues"




Episode: "A Legal Matter"




Episode: "Happy Jack"

Charmed

Zola

Episode: "A Call to Arms"

NYPD Blue

Steve Pines
Episode: "Great Balls or Ire"

Girlfriends

Dr. Couch

Episode: "Maybe Baby"

That's So Raven

Presto Jones

Episode: "Opportunity Shocks"

2005–2007

The Closer

Dr. Crippen

11 episodes
2005

My Wife and Kids

Professor Tillman

Episode: "Study Buddy"

Star Trek: Enterprise

General K'Vagh

Episode: "Affliction"




Episode: "Divergence"

Living With Fran

Mr. Bryant
Episode: "Learning with Fran"
2006
Take 3
Judge Sanderson

Episode: "Study Buddy"

2008

Eli Stone

Mason Andrews

Episode: "Wake Me Up Before You Go-Go"

2009–present

Sherri

Redmond
Video Games
Year
Title
Role
Notes
1989
Splash Mountain
Br'er Frog
1995
Animated Storybook: The Lion King

Scar
See also
[
]
Template:Portal
References
[
]
Template:No footnotes Template:Reflist
External links
[
]
Template:Imdb

Template:Amg name

Template:Tvtome person
Template:Memoryalpha
bs:James L. Avery de:James Avery es:James Avery fr:James L. Avery, Sr. it:James Avery nl:James L. Avery, Sr. pt:James Avery fi:James Avery
sv:James Avery